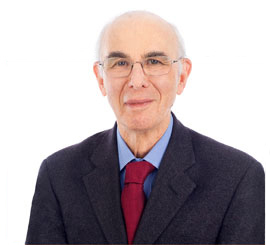 Muller Davis
Universally acclaimed as one of the deans of family law not only in Chicago and Illinois but throughout the United States, Muller Davis, one of Davis Friedman's name partners, passed away on October 10, 2017.
Muller was the principal author of "The Illinois Practice of Family Law," a treatise on the subject which nearly every practitioner of family law in the State of Illinois has on her desk and every judge keeps on his or her podium, and which most practitioners still refer to simply as "the Muller Davis book."
Davis Friedman partner Robert Segal, who practiced side by side with Muller for nearly twenty years, recounted that "in all the years I worked with Muller, I never once heard him call it 'my book.' He always referred to it by its actual title, 'The Illinois Practice of Family Law.'" This fact speaks volumes about the humility of the man.
Muller grew up in Chicago, is a graduate of Philips Exeter in New Hampshire, Yale University and Harvard Law School. Prior to joining the practice of law with his father Benjamin Davis, also one of the premier family lawyers of his time and the founder of our firm in 1946, over 75 years ago, Muller practiced law for The United State Army Judge Advocate General's (JAG) Corps.
If one was ever in Muller's office, they would see numerous drawings or items depicting foxes, many of which belonged to his father. The story goes that the legal community dubbed Ben Davis as "smart as a fox," thus inspiring the collection which Muller continued to build until his passing. Today, in the office of nearly every Davis Friedman attorney, there is a fox of some sort which belonged to Muller, which we keep as a reminder of Muller and as a token of our esteem to him.
As a prominent divorce lawyer, Muller represented many important, wealthy, successful people in Chicago. But because he was so discrete, and so humble, many wouldn't know this fact unless one worked with or against him on the case. Every time Muller argued a motion in Court or tried a case, he would invariably be the most prepared attorney in the courtroom. In stressing that he'd rather be over-prepared than under, Muller liked to quote General Eisenhower, saying 'never send a battalion to take a hill if a regiment is available."
Muller taught his colleagues he left behind so many important lessons not only about practicing law but about living life – comporting oneself as a gentleman/lady in what can sometimes be an extremely contentious area of the law. To get this point across, Muller, always the intellectual, taught his colleagues a Latin phrase attributable to Benjamin Franklin from his Poor Richard's Almanac: qui cum canibus concumbunt cum pulicibus surgent. This translates to "if you lie down with dogs, you get up with fleas."
An important attribute Muller instilled in his colleagues was to always stay above the fray. Muller never had a bad word to say about anyone. When personally attacked, he kept his composure and always reacted not with anger but with dignity and class.
In closing, we offer a quote from General George S. Patton, another one of Muller's favorite generals, which we believe Muller would appreciate: "It is foolish and wrong to mourn the men who died. Rather, we should thank God that such men lived."
Muller's passing represents a great loss not only to Davis Friedman, but to the practice of family law in general. Muller taught those of us who remain at Davis Friedman so many important lessons which have made all of us not only the best attorneys we can be but more important, better human beings.